A few weeks ago, we read two chapters from Jane Bennett's book, Vibrant Matter (Chapters 2 & 3). The first of these is called "The Agency of Assemblages" and presents the example of a major power outage in North America that started in one node of the electric grid and triggered the automatic withdrawal of multiple charging stations from the grid, overcharging other parts, involving random events, such as a brush fire in Ohio that further complicated the situation, and leaving millions of people in the dark.
The idea here is to think about how one event (the power outage) has no definitive or particular cause, but is actually the result of multiple interactions taking place in both pre-determined and random ways throughout the electric grid. Every node within the assemblage/grid is itself composed of other assemblages in a rhizomatic or fractal relation.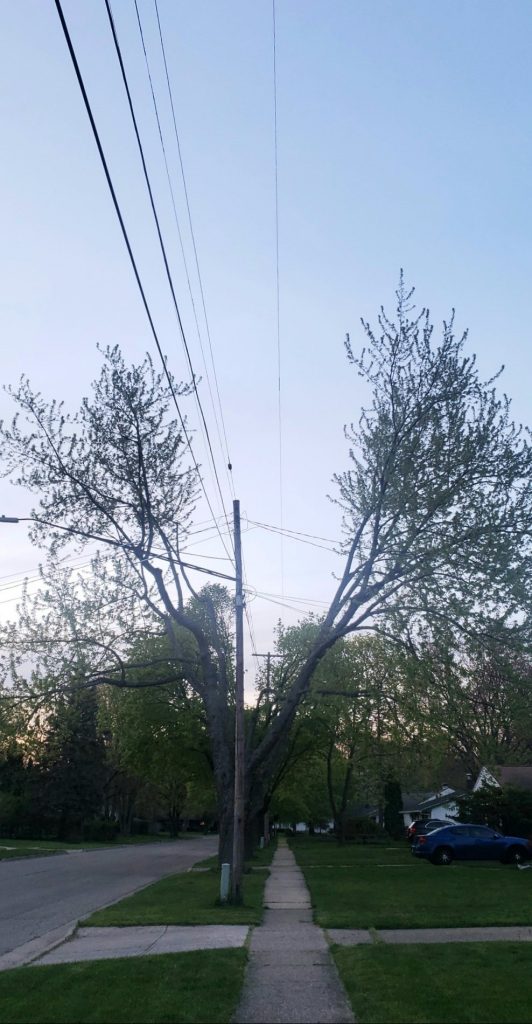 Thinking about events in this way, as the result of agentive assemblages composed of infinite numbers of connections and continuously changing affects and effects in relation to each other allows us to de-center the human as the source of all events that take place in history. It's not that the electricity grid has its own will, since it is clearly not a being in the same way that humans or even plants like the tree above are, but the grid is able to act upon us because we are in relation to it; we are part of its assemblage.
As this quote from Bennett that one of my students pulled from the text states, "There was never a time when human agency was anything other than an interfolding network of humanity and nonhumanity; today this mingling has become harder to ignore" (p. 31). Indeed, as this novel coronavirus (CoVid-19) has shown us, the intermingling of the human and non-human can have world-changing effects upon life on this planet.
I recorded the following video on this chapter in order to clarify some of these key concepts and ideas from the reading. Check it out below.
Please share your thoughts and questions below in the comment section! And you can read my post about Chapter 3 here.