Anthropologist and Artist
​Adriana Garriga-Lopez, Ph.D.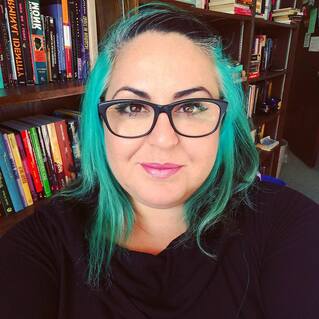 I'm an anthropologist and multidisciplinary artist born and raised in San Juan, Puerto Rico. I'm also Associate Professor of Anthropology at Kalamazoo College in Michigan and Associate Faculty of the Brooklyn Institute for Social Research. I usually divide my time between Kalamazoo, Michigan and San Juan, Puerto Rico. In the fall of 2022, I will be joining the faculty of the Anthropology Department at Florida Atlantic University in Boca Raton, Florida as Associate Professor of Anthropology! I am excited for this new position and look forward to the adventure!

On this website you can:Read my blog, View my academic publications, Check out my art, Read my poetry and fiction, Learn more about the classes I teach,

See images from my public speaking engagements, and

Connect to my social media (below).
​
My CV is available upon request.​